Shiba Inu was trading at $0.00000990 before the SHIB team announced the Shibarium Public Beta TestNet launch. However, its fortunes changed after the announcement, as it quickly deleted a zero in the indices. From trading with five zeroes, SHIB entered the week with four zeroes and began attracting heavy bullish sentiments.
If you had invested $1,000 before the Shibarium announcement on Monday, you would have made a quick profit of $250 on Wednesday.
Shiba Inu reached a weekly high of $0.00001250 on Wednesday from $0.00000990 before the Shibarium announcement on Sunday.
Therefore, SHIB spiked 25% in just three days, turning an investment of $1,000 turn into $1,250 in 72 hours.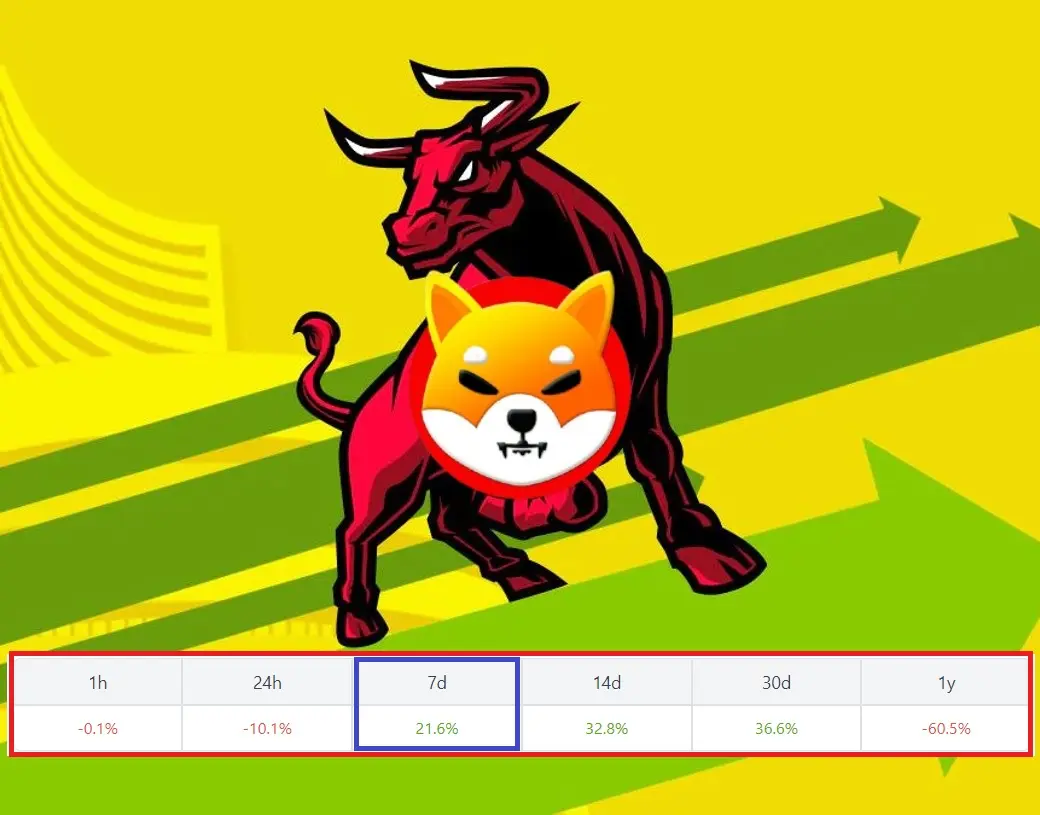 Shiba Inu: When Shibarium?
A tentative release date for Shibarium Public Beta TestNet is yet to be confirmed by the team. The dog-themed token could jump in price during the next announcement, as investors have positive sentiments about Shibarium.
The developers confirmed that the L2 solution's TestNet will be released "soon". You can read more details about the announcement in their latest blog.
🍖 Introduction to Shibarium: Shiba Inu's Layer 2 Network — Rejoice #ShibArmy! Shibarium Beta is about to be launched, and through this article we want to introduce some basic concepts in order to provide clarity to the community.

Read more: https://t.co/xWyPaVlQQ4

— Shib (@Shibtoken) January 15, 2023
Investors believe that Shibarium Layer-2 network could help SHIB sustainably scale up in price in the long run. Read here to know more details about why Shibarium is the most important development in the SHIB ecosystem.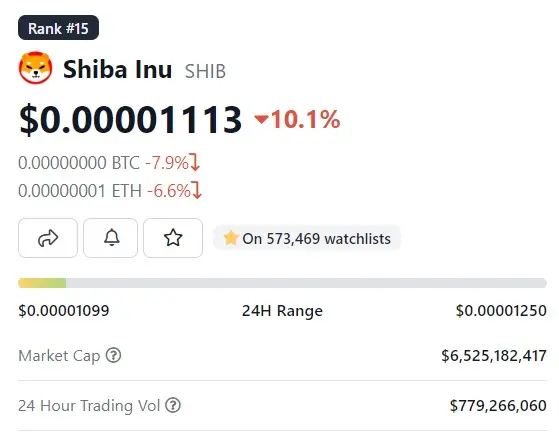 Nonetheless, the spike has come to a screeching halt, as SHIB is retracing in price on Thursday. The dog-themed token is down 10.5% in the last 24 hours. The overall cryptocurrency markets are also retracing in price as Bitcoin fell below the $21,000 mark. BTC is at $20,697 and is down nearly 3% in the day's trade.
At press time, Shiba Inu was trading at $0.00001111 and is down 10% in the 24 hours day trade. SHIB is also down 87% from its all-time high of $0.00008616, which it reached in October 2021.
Credit : LINK